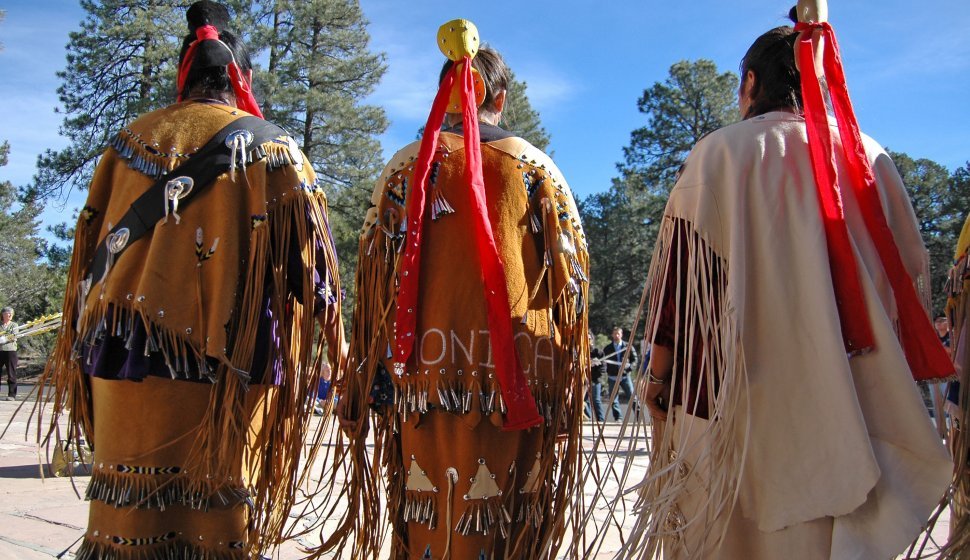 Native American Day Dates in 2023, 2024 and 2025
Native American Day is celebrated at the following dates:
Friday, September 22, 2023
Friday, September 27, 2024
Friday, September 26, 2025
Native American Day is celebrated in the States of South Dakota and California. Tennessee also celebrates a similar day known as American Indian Day.
California
Origin
Governor Ronald Reagan signed a resolution calling for the celebration of the contributions and recognition of the contribution made by native Americans in the state of California in 19681. The California assembly made Native American Day an official holiday in 19982.
Celebration
Native American Day is celebrated on the fourth Friday of September to honor Native American culture and their contributions to the state of California2.
South Dakota
South Dakota celebrates Native American day in place of Columbus day on the second Monday of October3.
Origin
In 1989, Governor George S. Mickelson proposed legislation, which was passed unanimously, to change Columbus day to Native American day. it proclaimed the year of 1990 to be the "Year of Reconciliation" between native Americans and Whites. In this same year, Martin Luther King's Birthday was first celebrated as an official state holiday. By observing Native American Day in lieu of Columbus day, South Dakota is the only U.S. state to practice non-observance of Columbus Day4.
Tennessee
Tennessee celebrates the fourth Monday of September "to recognize the contributions of American Indians with suitable ceremony and fellowship designed to promote greater understanding and brotherhood between American Indians and the non-Indian people of the state of Tennessee.4"
Origin
In 1994, the General Assembly of Tennesse passed legislation declaring the fourth Monday of September to be American Indian Day4.
Celebration
The state of Tennesse urges "the people of the state to observe American Indian Day with suitable ceremony and fellowship.4"