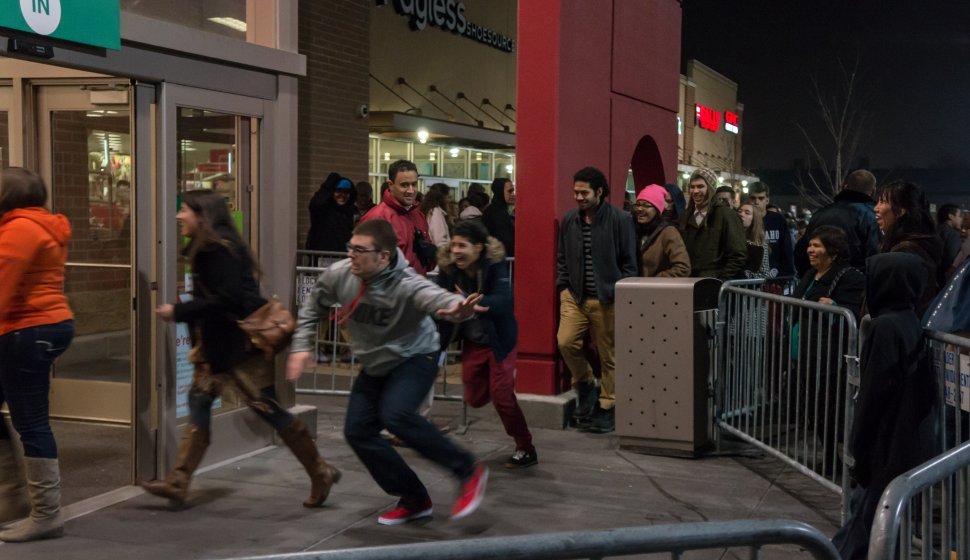 Black Friday Dates in 2023, 2024 and 2025
Black Friday is celebrated at the following dates:
Friday, November 24, 2023
Friday, November 29, 2024
Friday, November 28, 2025
Black Friday occurs the day after Thanksgiving on the fourth Friday of November. It marks the beginning of the Christmas shopping season. Black Friday is not an official holiday, though some states give state employees the day off in lieu of other state holidays such as Columbus Day1.
Origin
Since 1932, Black Friday has been considered the start of the holiday shopping season and is marked by special retail store hours and sales though the term Black Friday was only used as recently as 1961. Media outlets have described Black Friday as the busiest shopping day of the year since the 1930s, though this was not the case until 2003. News outlets describe heavy economic activity on Black Friday despite empirical evidence that there is nothing notable about this day in relation to the rest of the holiday shopping season.
Celebration
Because of the Thanksgiving celebration, many schools and companies have both that Thursday and Friday off. Retailers capitalize on the increase in potential shoppers by promoting sales on the following Friday. Retailers often have special hours on Black Friday, opening as early as 6:00am. In 2011, retailers such as Kohl's, Target, Macy's, Bealls and Best Buy opened at midnight for the first time2.
By 2012, Walmart had taken this practice to a new extreme, opening its doors at 6:00pm on Thanksgiving day, prompting some workers to call for walkouts3. More recently, some retailers have been moving the times further into Thanksgiving day. Due to blue laws, Massachusetts, Rhode Island, and Maine prohibit large retailers from being open on Thanksgiving4.
Black Friday Chaos
Some consumers camp outside retailers on Thanksgiving in order to be the first to take advantage of the sales. Since 2006, there have been 98 injuries and 7 deaths on black Friday related to violence between shoppers5. Some of the more shocking events are listed below
2006
Outside Columbus, Ohio, several Walmart Employees were pinned against merchandise by unruly shoppers flooding the doors at opening6. In a California Mall, nine shoppers including an elderly woman were injured by a crowd rushing to grab gift certificates that were released from the ceiling.
2010
A woman was arrested in Madison, Wisconsin for threatening to shoot shoppers who objected to her cutting in line7. In Georgia, a Toys for Tots volunteer was stabbed by shoplifter8. A man in Buffalo, New York was also trampled by shoppers9.
2011
A woman with two children at a Walmart in Porter Ranch, California, who was upset about people pushing in line, pepper sprayed shoppers. According to police, she was used the pepper spray to gain an advantage when discounted xbox360s were put outside. In San Leandro, California, a man was shot after black Friday shopping at 1:45am10.
2012
Two people were shot outside a Walmart in Tallahassee Florida in a dispute over parking spaces11.
2013
A Walmart Worker was trampled to death by approximately 2,000 shoppers in Valley Stream, New York when they broke down the door at opening. Shoppers refused to stop the stampede when several workers attempted to help the employee, complaining that they had been waiting in the cold and were unwilling to wait any longer. Police were unable to stop the curb the stampede10.