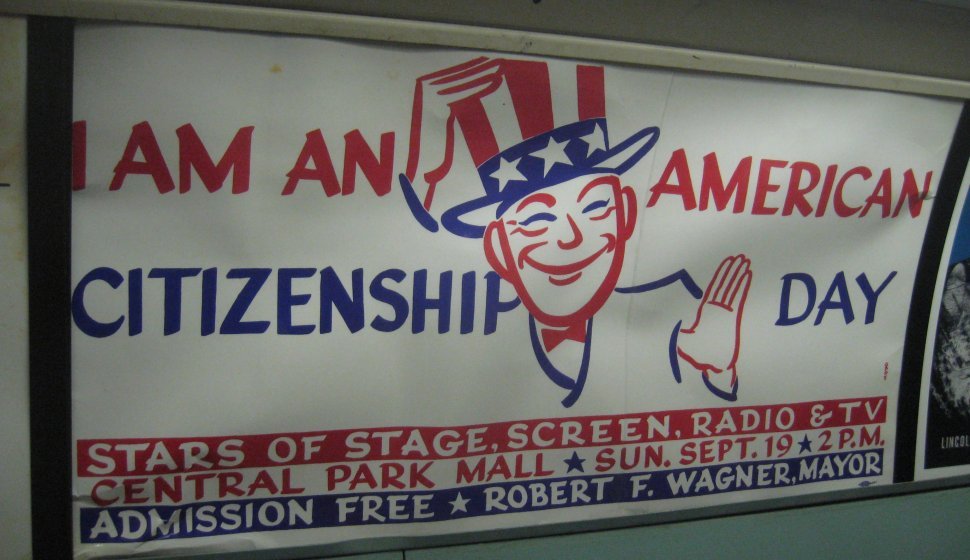 Citizenship Day Dates in 2023, 2024 and 2025
Citizenship Day is celebrated at the following dates:
Sunday, September 17, 2023
Tuesday, September 17, 2024
Wednesday, September 17, 2025
Citizenship day, also known as constitution day, is celebrated on September 17.
Origin
On September 17, 1787, delegates of the constitutional convention signed the American Constitution, the document that would lay the framework for laws and the functioning of United States government1. This day was to be celebrated, first as "I am an American Day," then as "Citizenship day," and later as "Citizenship day and Constitution day."
Arthur Pine can be credited with first publicizing "I Am and American Day" through his work as a publicist for Gray Gordon who wrote the song I am an American for the New York World Fair2. The song "I am an American" was performed on NBC, Mutual and ABC as well as at the New York World Fair2. There was also a tie-in with a local newspaper that proved so successful that it launched on a nationwide basis and president Roosevelt declared it a national holiday2.
Through his chain of newspapers, William Randolph Hearst advocated for "I am an American Day" in 19393. By 1940, congress had designated the third Sunday in May to be "I am an American Day"4. In 1944, the United States Immigration and Naturalization Service promoted this holiday and a short, 16-minute film titled "I am an American" was featured in American Theatres5. Governors in all 48 States had issued proclamations for I am an American Day. Congress moved the day to September 17 in 1952, renaming it citizenship day.
Iowa schools were the first to recognize constitution day in 19116. By 1917, the Sons of the American Revolution, a non-profit organization dedicating to "maintaining and extending the institutions of American freedom," formed a committee to promote the celebration of constitution day7. Some notable members of this committee included Calvin Coolidge, John D. Rockefeller, and General John Pershing8.
Louisville Kentucky calls itself Constitution Town because of the role Olga T. Weber played in establishing Constitution Day. In 1952, Mayor Gerald A. Romary proclaimed it a City Holiday, and by April of the following year became a statewide holiday through a bill signed by Governor Frank J. Lausche. Louisville declared itself constitution town on April 15, 19579.
Previously known as citizenship day, a law passed through an amendment to the 2004 spending bill by Senator Robert Byrd of West Virginia declared that on this date, all federally funded public education and federal agencies provide educational opportunities about the U.S. constitution on this day.
Celebration
Citizenship day celebrates the signing of the constitution and those who have become U.S. citizens.