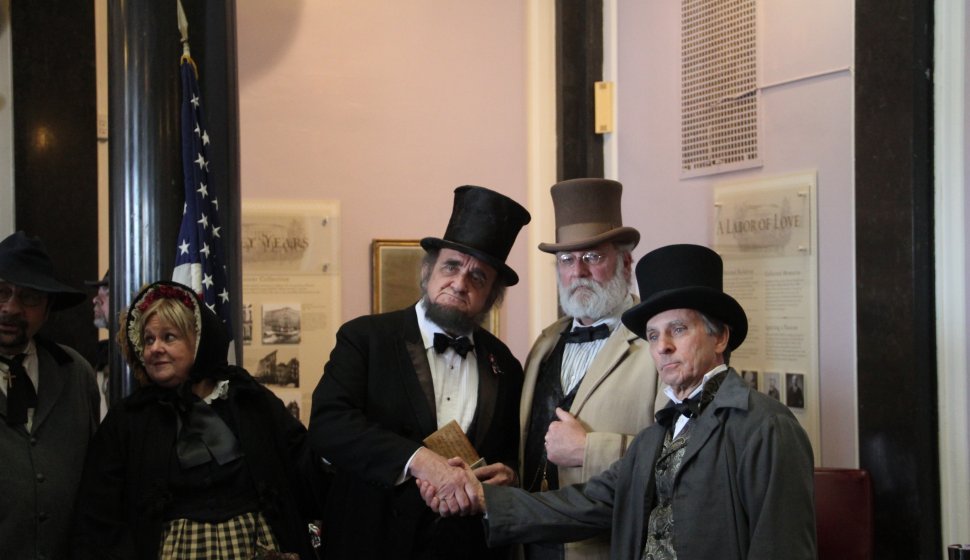 Lincoln's Birthday Dates in 2023, 2024 and 2025
Lincoln's Birthday is celebrated at the following dates:
Sunday, February 12, 2023
Monday, February 12, 2024
Wednesday, February 12, 2025
Lincoln's birthday is celebrated as a legal public holiday in Arizona, California, Connecticut, Illinois, Indiana, Missouri, and in New York on his actual birthday, February 121. In other states, Lincoln's birthday is celebrated in conjunction with George Washington's birthday on the third Monday of February and is known either as Washington's birthday or as presidents' day.
Origin
Lincoln's birthday was first observed in Buffalo, New York in 1874 by Julius Francis who made it his life's goal to celebrate the life of the assassinated president2. Despite repeated petitions to congress to make it a legal holiday, Lincoln's birthday was never officially recognized as one. However, wreath laying ceremonies occur annually on this date at the Lincoln Memorial in Washington D.C. since its dedication in 19223.
By the early 20th century it was celebrated in conjunction with abolitionist Frederick Douglas's birthday, which falls just two days later, on February 143. These celebrations eventually evolved into "negro history week," a precursor for black history month created in 1926 by historian Carter G. Woodson3.
Celebration
Celebrations of Abraham Lincoln's birthday vary depending on the state. Connecticut, Missouri and Illinois celebrate February 12 as a state holiday thereby giving state employees the day off1. In Utah, Colorado, Ohio, Montana, and Minnesota, Lincoln's birthday is explicitly named alongside Washington's birthday and falls on the third Monday of february1. By using some variation of the title presidents day, Lincoln's birthday is implicitly celebrated in Hawaii, New Mexico, North Dakota, Oklahoma, Puerto Rico, South Dakota, Texas, Vermont, Washington, Alaska, Idaho, Maryland, Nebraska, New Hampshire, Tennessee, West Virginia, Wyoming, Michigan, Nevada, New Jersey, Maine, Oregon and Arizona1.
The Abraham Lincoln Bicentennial Commission, with the help of MOLLUS, celebrated the president's 200th birthday at the Lincoln memorial with performances by Michael Feinstein and the U.S. marine corps band45. Speeches were also given by Senator Dick Durbin, Lincoln scholar and ALBC Co-Chair Harold Holzer, ALBC Commissioner Frank J. Williams and author Nikki Giovanni who wrote a work specifically for the bicentennial. Four commemorative pennies were minted in celebration of his bicentennial4.