Feast of the Immaculate Conception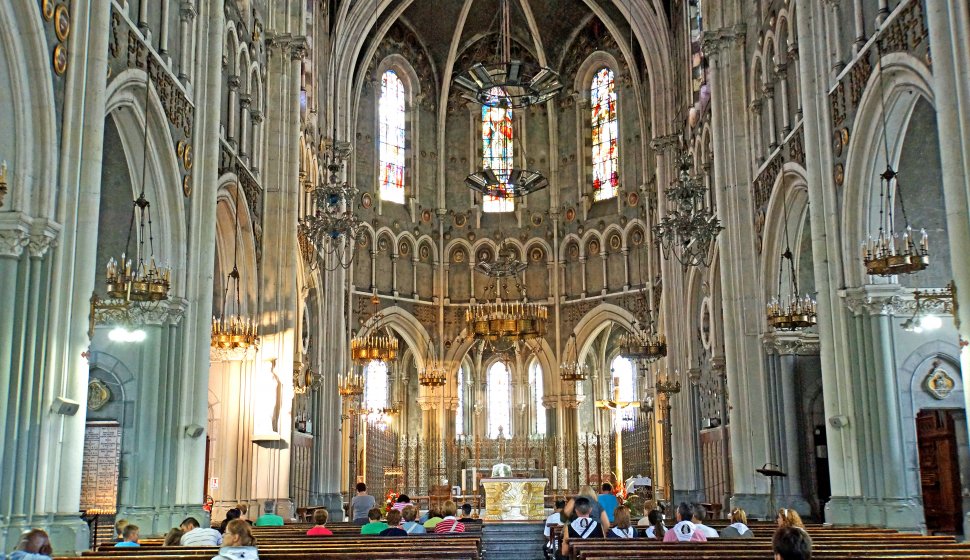 Immaculate Conception Dates in 2023, 2024 and 2025
The Feast of the Immaculate Conception is celebrated at the following dates:
Friday, December 8, 2023
Sunday, December 8, 2024
Monday, December 8, 2025
The Feast of the Immaculate Conception is celebrated on December 8, exactly nine months before the Feast of the Nativity of Mary on September 81. It celebrates the belief in the immaculate conception of Mary. It is the most important Marian festival according to the liturgy of the Roman Catholic Church.
Origin
The Feast of the Immaculate Conception has been celebrated since possibly the 5th century in Syria. It had become widespread in the east by the 7th century, although the church had not yet defined what was meant by "spotless" or "immaculate." In 1054 a schism in definitions occurred2. Since then, the western church has defined the immaculate conception as Mary being preserved from original sin, whereas the majority of orthodox Christians maintain that this would not be necessary for her assumption into heaven3.
Since first being translated by the western church in the 8th century, the celebration of the feast spread first through the Byzantine south of Italy, up through Normandy, then through England, France and Germany until it eventually reached Rome4. Pope Clement XI solemnized the day as a holy feast of obligation in 17085. In 1854, Pope Pius IX declared that Mary was born by the grace of god and "preserved free from all stain of original sin.1"
Celebration
The Feast of the Immaculate Conception is a public holiday in many predominantly catholic countries. Other countries, such as the Philippines, Ireland, and the United States, do not celebrate the feast as a public holiday although it is considered a holy day of obligation. December 8 is celebrated in Panama as mother's day6. This day is typically celebrated with parades, fireworks and song. In both Anglican and Orthodox Christianity, the feast is only a minor holiday. Despite their belief that Mary's conception was not immaculate, Orthodox Christians maintain that Mary chose to never commit a personal sin.
References
Francis X. Weiser. Handbook of Christian Feasts and Customs (New York: Harcourt, Brace & World, 1958), p. 292