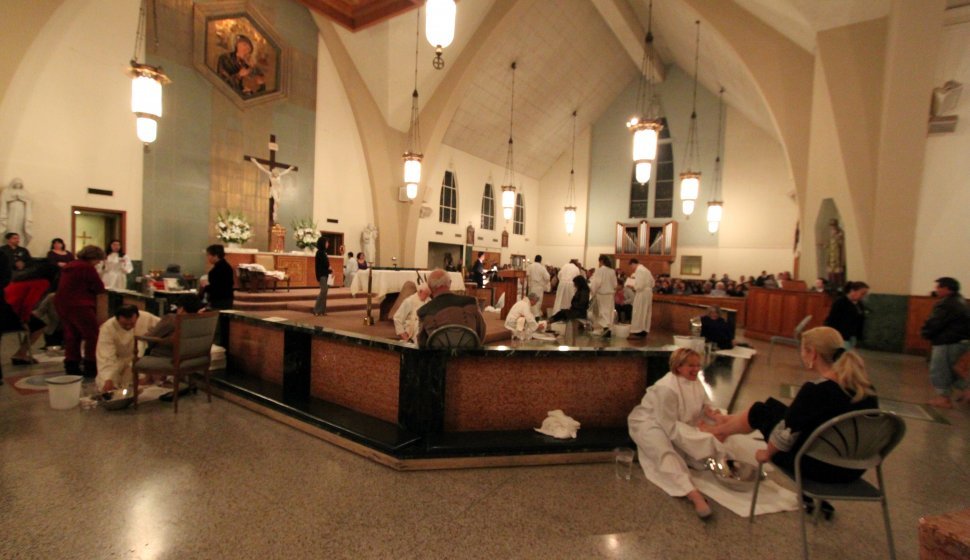 Holy Thursday Dates in 2023, 2024 and 2025
Holy Thursday is celebrated at the following dates:
Thursday, April 6, 2023
Thursday, March 28, 2024
Thursday, April 17, 2025
Holy Thursday, also known as Maundy Thursday, Great and Holy Thursday and Sheer Thursday occurs on the Thursday before Easter Sunday1. This holiday commemorates the Last Supper of Jesus Christ1. Dates may vary somewhat depending on whether the liturgical Gregorian or the Julian calendar is used, the first being used mainly in Western Churches, the latter in the East. The liturgy held on this evenings service initiates the Easter Triduum commemorating the passion, death and resurrection of Christ2.
Origin
According to liturgical calendars, Holy Thursday commemorates the last supper that Jesus Christ had with his disciples before being crucified3. Holy Thursday commemorates Jesus Christ's final passover dinner. Though Passover occurs on Friday, the Jewish calendar begins the day on sundown of the previous night, which is the reasoning behind celbrating on Thursday night4. Some discrepancy arises, however, from the Gospel of John, which states that Jesus had the last supper on Nisan 14, the night before the first night of Passover4.
Celebration
Western Celebration
On Holy Thursday, Holy Oils are blessed by the bishop of that diocese. Another traditionally observed rite is known as the Washing of Feet5. This practice stems from John 13:1-17, where Jesus Washes worshippers feet in a gesture of humility5. Service on this day is known as the Mass of the Lord's Supper. Mass is often accompanied by the singing of Gloria in Excelsis Deo6. At the end of the service, the altar is stripped bare6.
Eastern Celebration
Bright colors are worn on this day, especially white7. This is the only day during Holy week where the fast is relaxed and consumption of wine and oil are permitted. The main services are Vespers and the Liturgy of St Basil the Great7. The washing of feet is also common in eastern orthodox Christian celebrations. After the liturgy, garments are changed to much darker colors, especially black, to signify the beginning of the Passion.
Additional Traditions
In countries all over the world, there is a custom of visiting seven churches on this day. In India, the tradition is expanded to fourteen churches, one for each station of the cross. In the Philippines, the tradition known as Visita Iglesia is carried out at one, seven or fourteen churches, usually while reciting the stations of the cross.